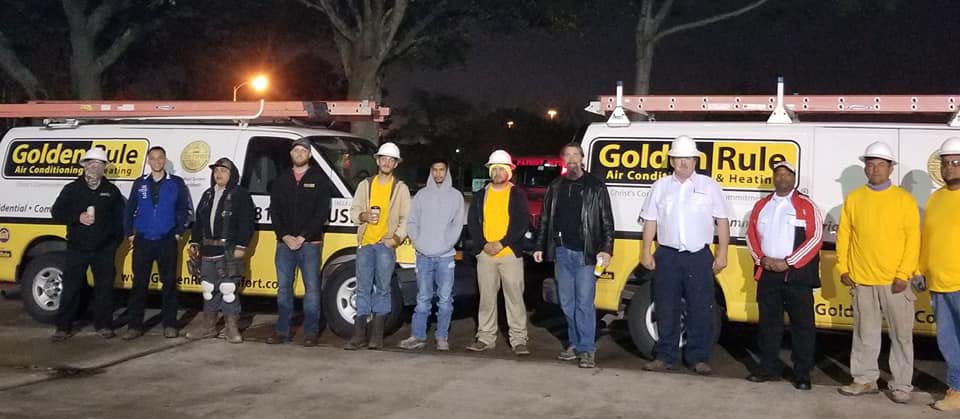 Founded in 2007, Golden Rule Air Conditioning & Heating is a full-service air conditioning and heating mechanical contractor, operating out of Houston, Texas. We hold several business- and industry-related certifications and memberships, including NATE, BBB, RSES, ACCA and NCI.
Our team of engineers, technicians, and service men are prepared to professionally represent the Golden Rule brand: an symbol of integrity, honesty, and technical proficiency.
We endeavor to apply the Golden Rule guiding principle in our dealings with suppliers, fellow contractors, our own employees, and our customers.
Need HVAC Service?
Contact the experts at Golden Rule Air Conditioning & Heating.
Call us at 281-500-7874!